At DripIV Therapy and Hydration, we are dedicated to providing the best care when it comes to IV therapy. When receiving vitamins through IV therapy, your body absorbs the nutrients more effectively than taking oral vitamins. With IV therapy, vitamins are absorbed directly into your bloodstream bypassing your digestive system.
When you visit DripIV, you receive the highest quality vitamins from our wide range of treatment options in a relaxing spa-like environment. Through IV Therapy our goal is to help you optimize several aspects of your life such as stress relief, energy levels, immune support, athletic recovery, proper hydration, and more.
"The mission at DripIV Therapy & Hydration is  simple. Through our comprehensive IV treatments, we aim to provide healthy  options for people to become the best version of themselves. We help our clients understand the power of IV therapy and that by taking the time to replenish their bodies, they can really do something good for their health. It is our priority to provide a relaxing, spa-like environment for people to check out of their busy lives and do something that makes them feel better and healthier at the same time."
Medical Director - JOEL KAHN, MD, FACC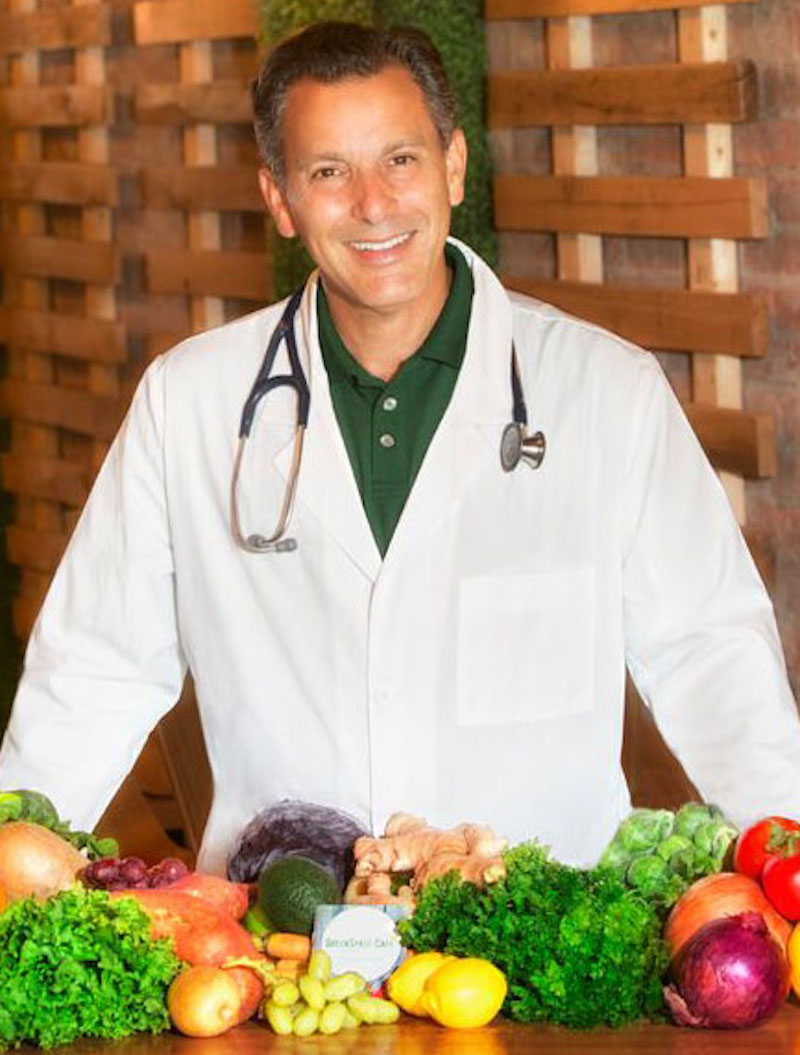 Joel Kahn, MD, FACC is the Medical Director at DripIV Therapy & Hydration. He has worked closely with our team to formulate all of the specialized IV treatments we offer. 
Dr. Kahn is also a practicing cardiologist and a Clinical Professor of Medicine at Wayne State University School of Medicine.
Dr. Kahn believes that the most powerful source of preventative medicine is a plant-based diet. His treatment plans as a cardiologist follow an integrative approach by focusing on nutrition and what goes into the body. He says, "You can be young at heart by design if you plan for it." Taking his passion for the plant-based lifestyle further, Dr. Kahn co-founded the largest plant-based nutrition support group, PBNSG.
Dr. Joel Kahn is one of the world's top holistic cardiologists and plant-based nutrition advocates. He passion is focused on preventative methods to treat the patient as a whole. Dr. Kahn joined Drip IV in 2018 as our active Medical Director and creator of all of our IV formulas. Dr. Kahn has been a guest on several televised shows, popular podcasts, and mentioned in world-renowned publications across the country.
Dr. Kahn has regular appearances on Dr. Phil, The Doctors Show, Dr. Oz, Larry King Now, Joe Rogan Experience, and with Bassem Yousef. His podcast, Heart Doc VIP, is in its 5th year and widely popular. He has been awarded a Health Hero award from Detroit Crain's Business.
Summa Cum Laude from the University of Michigan Medical School
Licensure & Certifications
The first physician in the world to certify in Metabolic Cardiology with A4M/MMI from the University of South Florida. Dr.Kahn then founded the Kahn Center for Cardiac Longevity in Bingham Farms, MI.

Known as "America's Healthy Heart Doc", Dr. Kahn has triple board certification in Internal Medicine, Cardiovascular Medicine and Interventional Cardiology.
Dr. Kahn has authored scores of publications in his field including articles, book chapters and monographs. He writes health articles and has six books in publication including:
Your Whole Heart Solution

 

Dead Execs Don't Get Bonuses

The Plant Based Solution

 and

Lipoprotein(a): The Heart's Silent Killer

.